Sweet Baby Shower Video Templates for Free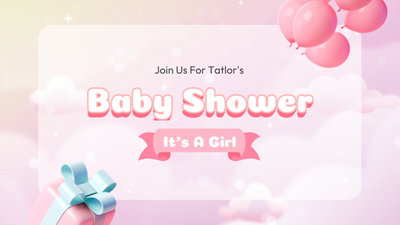 Baby Shower Girl Invitation Pink
Customize this template to make a cute invitation video for the upcoming baby shower party!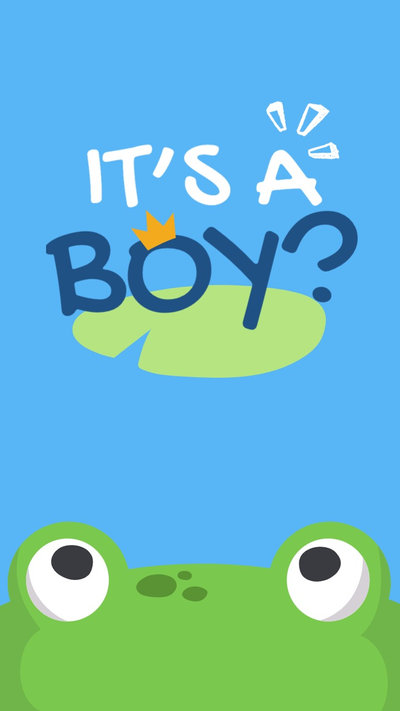 Baby Shower Invitation Message
Feel free to edit this template and make a baby shower invitation video right now!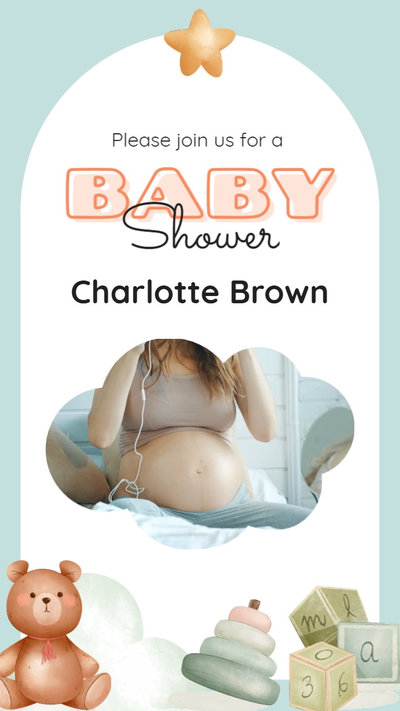 Cute Baby Shower Invitation Reel
Customize this template and you can make a cute baby shower invitation video. It's free to use!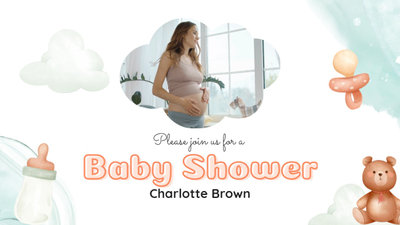 Lovely Baby Shower Invitation
Make a cute video to invite people to your baby shower party. It's easy!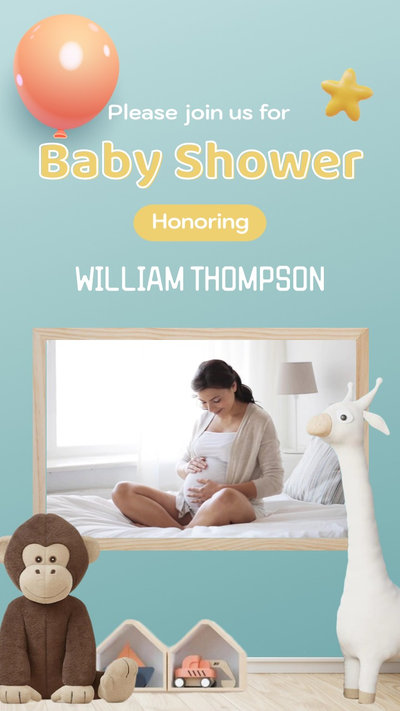 Cute Cyan Baby Shower Invitation
Edit this template to make a baby shower video invitation. It's easy!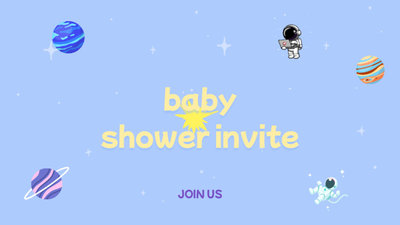 Baby Shower Invite Space
Planning a baby shower party? Try this template for free!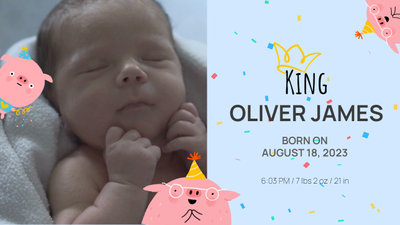 Welcome Baby Boy
Planning a party to welcome your baby boy? Make a cute invitation video right now!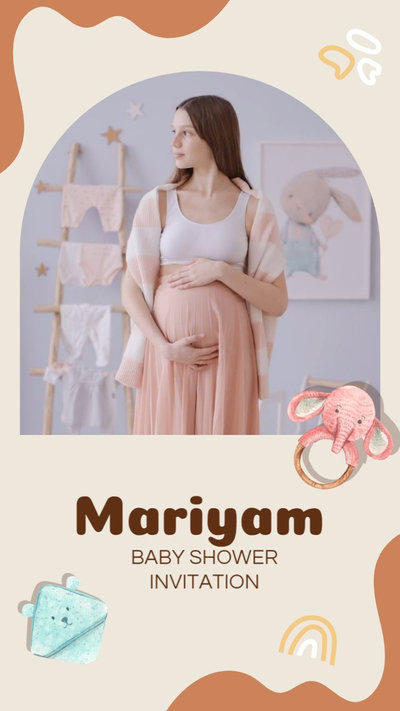 Baby Shower Brown
Make a cute video to invite people to your baby shower party. It's easy!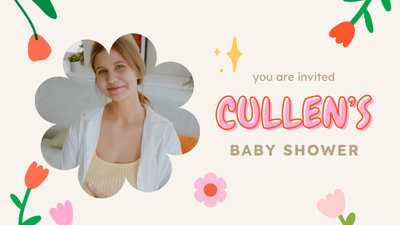 Cute Baby Shower Invitation
Customize this template, and you can make a lovely invitation video with ease!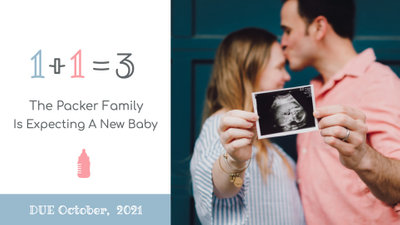 Baby Birth Due
Create a video to announce when your baby is due to be born and share it with others.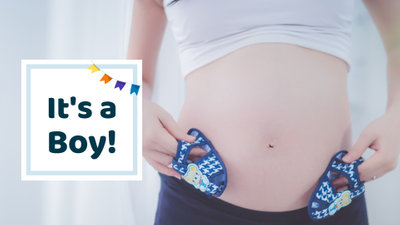 It Is a Boy
Is it a boy or a girl? Create a video to reveal the mystery. Simply customize this template now.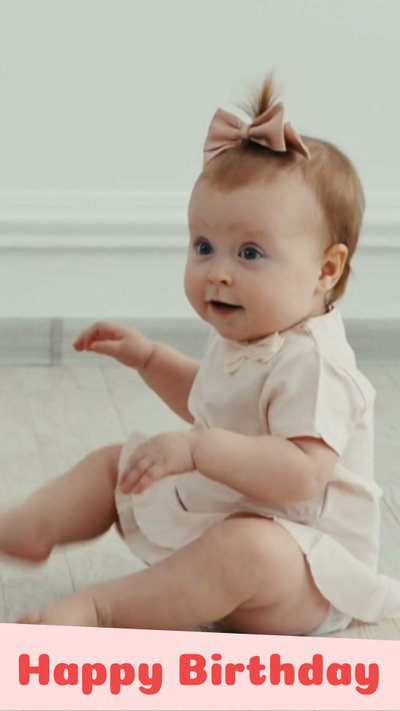 Birthday Party
Customize this video template to invite everyone to the birthday party of the little princess.
Create One-of-a-Kind Baby Shower Videos Effortlessly
Baby Shower Stock Visuals and Templates
FlexClip has a huge library of stock visuals, as it directly provides footage & images that make your baby shower videos look better. You can also import templates directly to storyboard, and edit video in a manner that you deem fit to make a flawless visual.
Add Stylish Baby Shower Invitation Wording
There're many fonts integrated within FlexClip that come in form of stylish presets. You can customize presets before they're used to change the size, color and appearance to matching the video. Use a baby-centered font to write invitation wording, and that'll present the message in a much more powerful manner.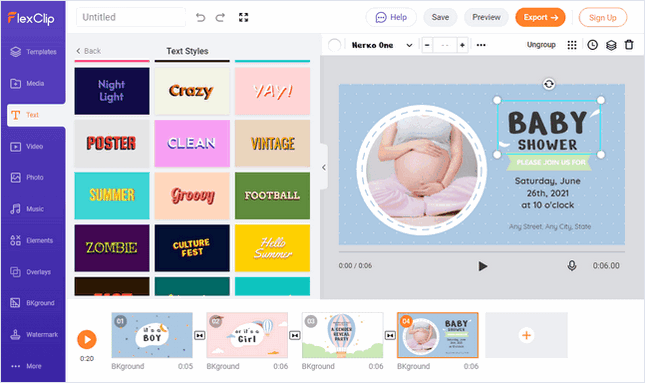 Beautiful Baby Shower Music Stock
Once the video has been created search for music that you think will suit the theme of video. The music library has royalty-free ballads to make your video look more appealing to viewers. The music stock is just the faultless way to find melodies that take your baby shower videos to the next level.
Baby Shower Video Ideas That Are Just Awesome
Baby Shower Invitation Video
A virtual baby shower invitation video is the best way to let your family and friends know about the big day. FlexClip aids the process in full, and with the storyboard integrated, making the process a lot simpler than other similar software programs on the market.
Baby Shower Party Video
Drag and drop the video onto the storyboard and cut it to edit out the pieces that you do not like. Edit it further using dynamic texts and in motion graphics and render it to get a baby shower party video. FlexClip makes the cumbersome process a lot easier to execute.
Baby Shower Slideshow Video
Import all the pictures of the event to the storyboard and add the royalty-free music from the library to make a slideshow. Add a watermark to make it more personalized. You can also add overlays and other elements to make your slideshow more professional.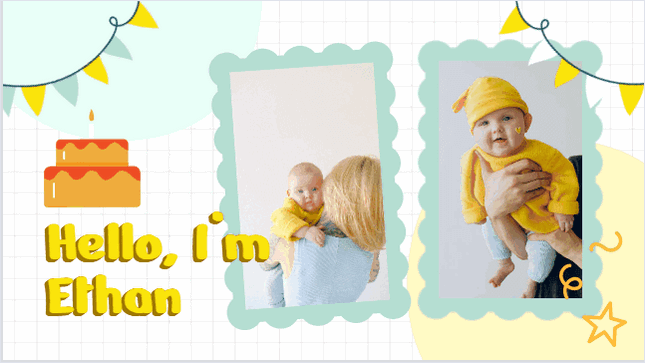 Baby Shower Thank You Video
FlexClip also makes it easier for you to make the baby shower thank you video. Write the texts on your video at the perfect point to convey the message and you can also add a family-oriented logo if you want to. Add transitions and your thank you video will be loved by everyone who sees it.
Baby Shower Gift Video
Record video, when you open the gifts received on this occasion. Edit the video using inbuilt FlexClip elements, such as, speed adjustments, light & video orientation. Use picture-in-picture to present the joy, gift and many more. They'll make your video look more engaging.
Baby Shower Video Maker to Save Special Occasions Beautifully
For every family, baby shower is a special day so invitations are sent out. You can make this more engaging, if FlexClip is used to create the invite. You can easily create videos from scratch, as the app is neatly designed so anyone can use it.
Even if you're new to the concept of video editing, you'll realize that it's not that big of a deal. With FlexClip, you can add in production and post-production elements to your video at the same time. From slideshows to video essays, this program has stood the test of time, despite stiff online competition.
Why You Need to Make a Baby Shower Video
Share Moments
Making a video story is a great way to share your important moments with family and friends.
Evoke Emotion
A video can convey strong emotion and resonate well with audiences.
Improve Engagement
People are more likely to engage, share, and comment on video content.
How to Make a Baby Shower Video in 3 Steps
Add Media
Add videos or photos from computer or stock libraries to the storyboard.
Customize
Add text, music, and voiceover to customize your baby shower video.
Export
Download your baby shower video in various ratios and definitions or share it online with the world.