Free Memorable Wedding Highlight Video Templates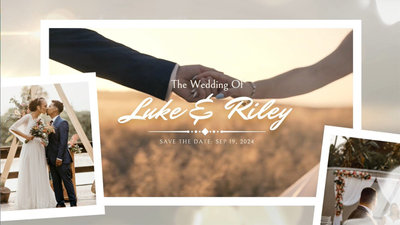 Ink Aesthetic Romantic Wedding Collage Slideshow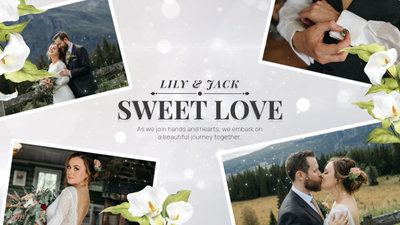 Pure Wedding Memory Collage Save the Date Slideshow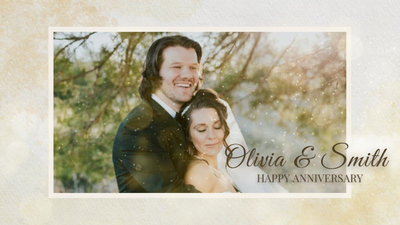 Romantic Bokeh Wedding Anniversary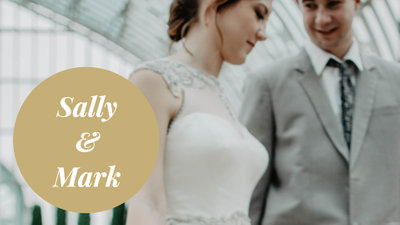 Wedding Album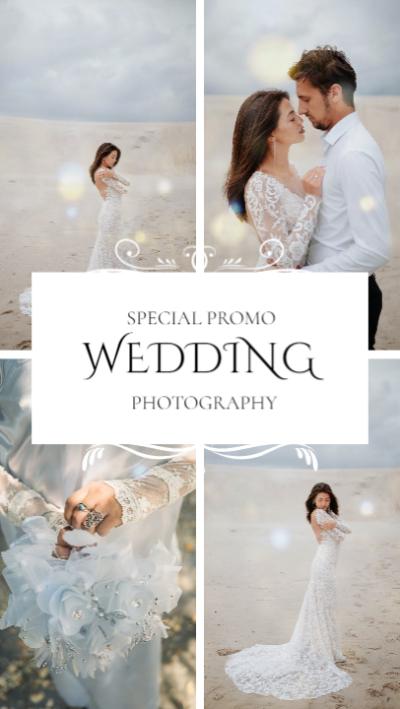 Minimalist Wedding Photography Service Promo Collage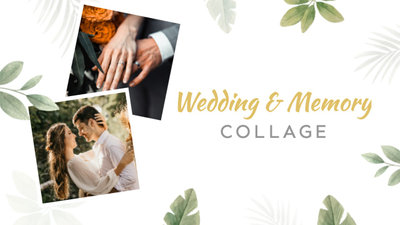 Wedding Collage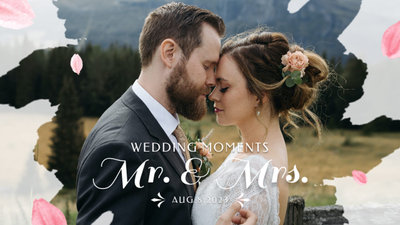 Pink Flower Love Wedding Story Slideshow Video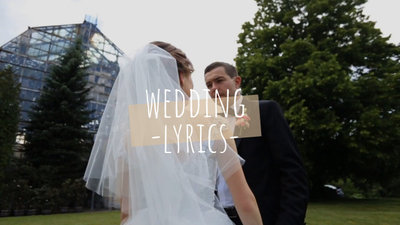 Wedding Lyric Video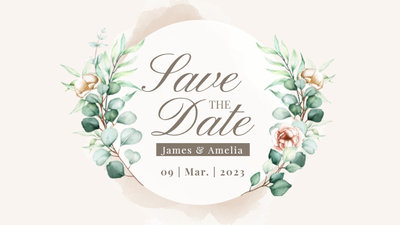 Wedding Save the Date Slideshow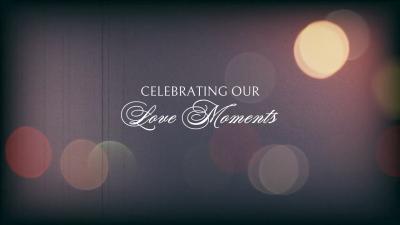 Romantic Propose Love Story Film Wedding Anniversary Slideshow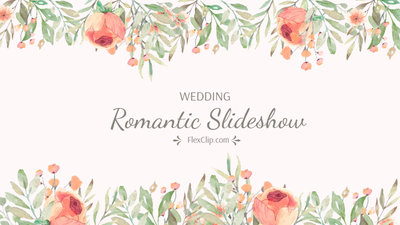 Romantic Pink Wedding Slideshow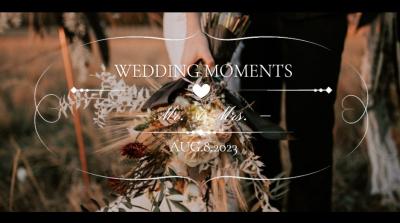 Wedding Title Love Wishes Slideshow
What is a Wedding Highlight Video?
A wedding highlight video is a short cinematic movie that captures a wedding day's most cherished moments and essential highlights. The videos are 3 to 8 minutes long and can be done in a natural linear or non-linear chronological order. It typically incorporates footage of the ceremony, reception, speeches, first dance, and other key moments. For couples, it's perfect to encapsulate the essence and emotions of the day in a condensed and artistic format, allowing everyone to relive the special moments for years to come.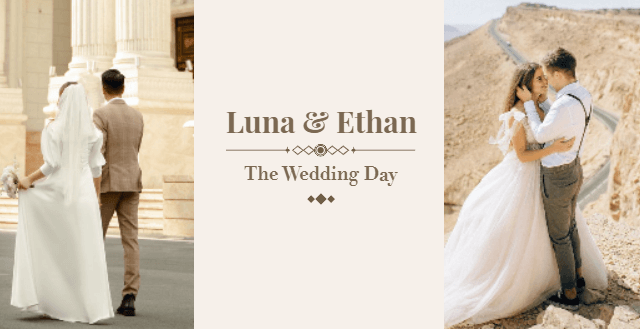 How long is a Wedding Highlight Video?
The ideal length for a wedding highlight video varies, but generally, it is recommended to last from 3 to 8 minutes.
For one thing, people have shorter attention spans in this fast-paced world. For another, short wedding highlight videos are more likely to be viewed by family, friends, or fans, evoking nostalgia and happy memories.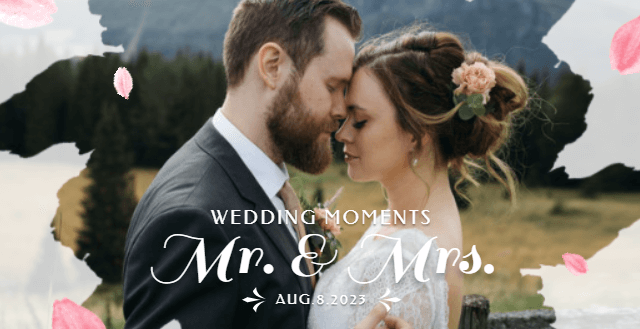 What Necessary Should be Included in Your Wedding Highlight Video?
You must have a headache when looking at the album's pile of pictures and video clips. You may face a situation where what I can utilize and what I need to discard. Choose shots that can highlight the subject of your video so that viewers can avoid having to deal with visual exhaustion.
Generally, shots in the wedding highlight video should be diverse, including the groom's and bride's preparation, reception, ceremony, speeches, cocktail hour, cake-cutting, dance, and anything else that adds interest and atmosphere to the video.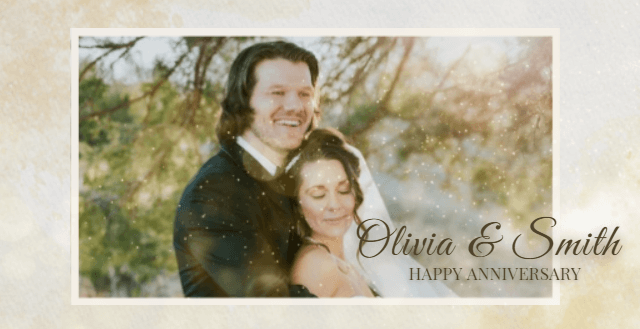 How to Create a Wedding Highlight Video with a Personal Touch?
Pick a Template Catering to Your Liking
Using well-crafted preset wedding highlight video templates is friendly for those short of time and creativity. While previewing our professional templates, focus on the music, aspect ratio, length, speed, or overall look and feel to make the final decision. Once chosen, enter our timeline editor to make quick edits, such as replacing, trimming, splitting, and more.
Tell Your Story Vividly and Memorably
Integrate different types of shots to create a visually appealing video. Include close-ups, wide shots, candid moments, and slow-motion shots. This variety will captivate the viewer and make the video more dynamic. Try to avoid throwing random shots together. Bear in mind that your wedding highlight video should have a clear beginning, middle, and end.
Add Seamless Transitions
Transitions help maintain a smooth visual experience for the viewer, eliminating abrupt cuts between clips. They aid in emphasizing key moments, showcasing the progression of events, or highlighting emotions by providing a visual context. Once you choose FlexClip, you access a wide range of transitions, like basic shapes, liquid, brush, fade, zoom, blur, wrap, and more.
Keep it Short
Keeping the video short ensures that viewers stay engaged and interested throughout. You can focus on the most emotional and impactful wedding moments by picking the best footage and still images into a shorter video, creating a more impressive viewing experience.
Select the Right Music
No matter what the theme of your video is, you need to consider how to pick the most appropriate songs. A choice is to pick a song that holds personal significance to you and your partner. Another choice is to use the music played during your ceremony or first dance, which evokes strong emotions. Try something slow and lyrical, like country or folk, for a candid wedding highlight video. More story-driven videos work well with upbeat cinematic music.
Use Animated Text and Captions
Add captions, subtitles, or text overlays to convey important moments or messages. And incorporate quotes, vows, or any text that enhances the emotional impact of the video.
Ensure Your Video is Consistent
Make your wedding highlight videos consistent in tone and visual appeal from start to end. Adjust brightness, contrast, and saturation, or add specific effects matching your style and aesthetic.
Why You Need to Make a Wedding Highlight Video
Share Moments
Making a video story is a great way to share your important moments with family and friends.
Evoke Emotion
A video can convey strong emotion and resonate well with audiences.
Improve Engagement
People are more likely to engage, share, and comment on video content.
How to Make a Wedding Highlight Video in 3 Steps
Add Media
Add videos or photos from computer or stock libraries to the scene.
Customize
Add text, music, and voiceover to customize your wedding highlights video.
Export
Download your wedding highlights video in various ratios and definitions or share it online with the world.