Customizable Thank You Video Templates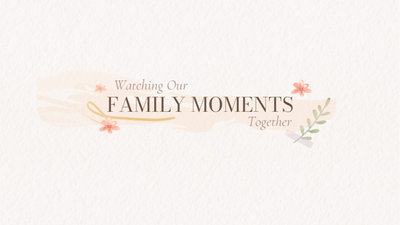 Family Memory Thankful Quote Slideshow
Edit this template to make a warm family video. It's easy!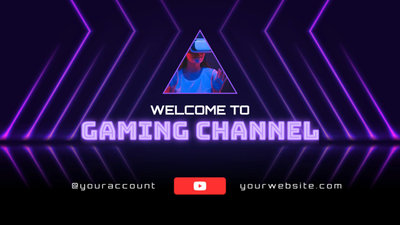 Modern Neon Futuristic Tech Game Intro Outro
Do you want to make a cool logo video? Try this template for free!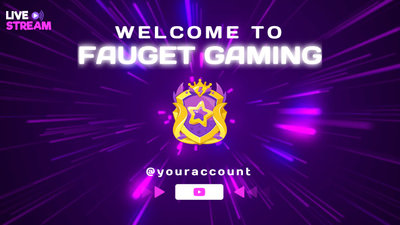 Futuristic Neon Gaming Youtube Intro Outro
You can easily create a cool video using this customizable template!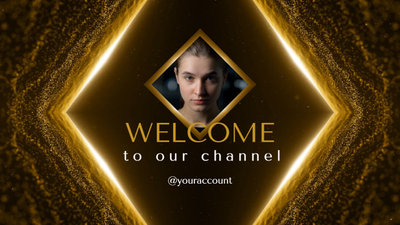 Black Gold Futuristic Tech Youtube Intro Outro
Do you want to make a cool tech logo video for your channel? Edit this template right now!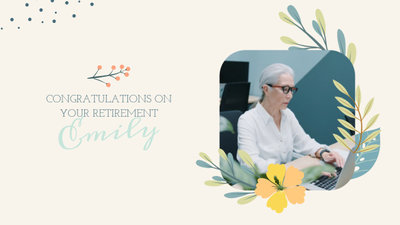 Happy Retirement Greetings
Want to make a retirement video? Edit this template for free!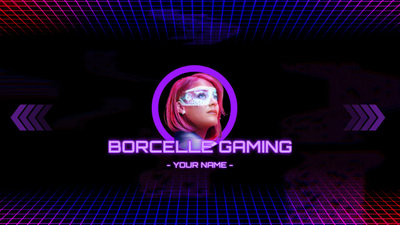 Cyberpunk Game Intro Outro
Need a cyberpunk-style video to promote your game channel? Try this template for free!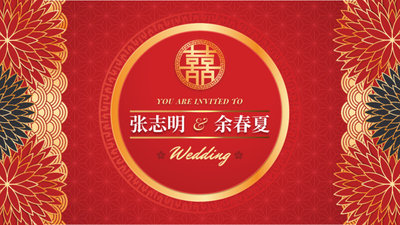 Red Chinese Wedding Announcement Thank You Slideshow Video
It's easy to create a beautiful Chinese wedding video. Try this template for free!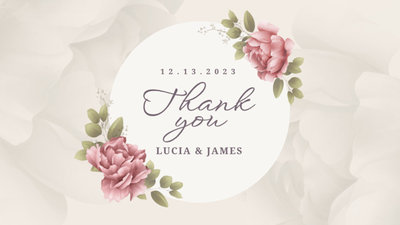 Pink Flower Love Wedding Thank You Card
Want to make a simple wedding thank you card? This template is ready to help!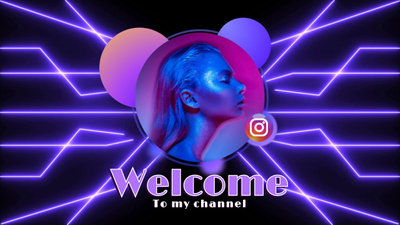 Purple Neon Line Tech Youtube Intro Outro
Try this template to make a cool intro for your YouTube channel. It's easy!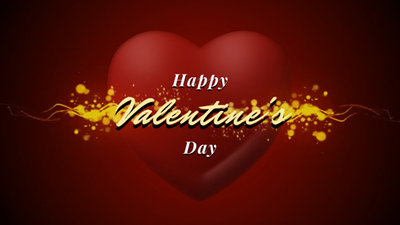 Love Valentines Day Business Valentine Greetings
Want to make a cool Valentine's Day greeting eCard? Customize this template for free!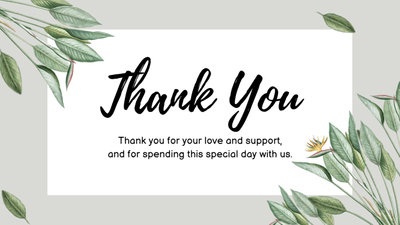 Universal Wedding Thank You Card
Customize this template to make a simple wedding thank you eCard here. It's easy!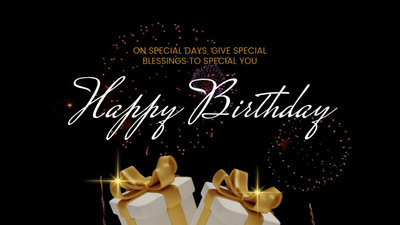 Universal Gold Company Birthday Wish Slideshow
Customize this template about your company's birthday. It's easy!
Say Thank You and Appreciation via a Video or Animated GIF
Make a Thank You Cartoon
Providing various ways to animate texts & a large number of professional cartoon footage & images, FlexClip fully supports animation part of video editing, so you can fast animate a thank you message. This makes your appreciation video interesting, and also ensures that you get the best output in form of views that you've always wanted.
Thank You Birthday Wishes
Use in-motion graphics to get output that matches the message that you want to send. With FlexClip, you're always a step ahead of others in sending awesome & fully tailored birthday wishes messages to your loved ones. Use this app, and you'll get the ROI that you've never thought of.
Thanks for Watching Video
It's the outro video, and FlexClip is a master at creating such outros with thanks and other info. Choose a Thanks for Watching template, import it to the storyboard, and edit it as required to make a perfect outro and make your channel fun to watch.
Make a Thank You GIF
Using the in-motion graphics, you will be creating a thank you GIF that is sure to go viral. With such awesome tools, FlexClip is a video editor that is a mandatory site to visit if you are in the video editing industry.
Make a Thank You Card
For this, you can add a bit of animation to the card to make it look highly intriguing, and this will also increase your viewership overall when you insert it in email subscription. Use FlexClip and add animations to your card simply & straightforwardly.
Best Quotes & Words to Say Thank You & Appreciation via a Video
Before going anywhere, remember to keep your thank you video short. This is the first tip that you must follow. With FlexClip, you can easily create and edit a 30s video for appreciation. For thank you message, the max length could be 60s, and you can try wording:
I Appreciate What You Did
Thank others for their helps or excellent works. Whether you are a boss or people getting help, it's nice & polite to send your appreciation via a video. Choose a thank you video template, input what you want to appreciate and make a fast custom.
Thank You for Your Time
We all are busy so thanking someone for the time will make them feel it's all worth. Use FlexClip to add static or dynamic text to the video to make it look more promising and eye-catching.
Thank You for Doing Business with Me
You're sure to make a repeat partner or customer in case this quote is said timely. Once again, you can type it right under the company logo, and this is something that FlexClip can do with ease. A combination of logo and text is a powerful impact that would be created.
Thank You So Much
Nothing compares to the simplest appreciation sentence "Thank you so much!". It's enough to deliver all your gratitudes to your relatives, teachers, classmates and many more. Just let them know you care about them, and send your regards, that's all.
Thank You Video Maker to Send Emotional Appreciation Messages
FlexClip is a thank you video maker that has everything integrated in such a manner that it becomes too easy to produce a gratitude video. The editing for a thank you message has never been as easy as it's with FlexClip.
You can create, convert, edit or compress your video online. Or, simply add peaceful music, insert glittering texts to your thank you video card. If you like, you can output your thank you video as an animated GIF meme. The overall workspace that the app provides is too simple to understand.
FlexClip is highly recommended to novice users that're new to the game of editing but want an awesome thank you video instantly. FlexClip will not only prove to be a valuable weapon in your video editing arsenal, but will also ensure to perform at its very best when time comes.
Why You Need to Make a Thank You Video
Share Moments
Making a video story is a great way to share your important moments with family and friends.
Evoke Emotion
A video can convey strong emotion and resonate well with audiences.
Improve Engagement
People are more likely to engage, share, and comment on video content.
How to Make a Thank You Video in 3 Steps
Add Media
Add videos or photos from computer or stock libraries to the storyboard.
Customize
Add text, music, and voiceover to customize your thank you video.
Export
Download your thank you video in various ratios and definitions or share it online with the world.