Wonderful Save the Date Video Templates for Free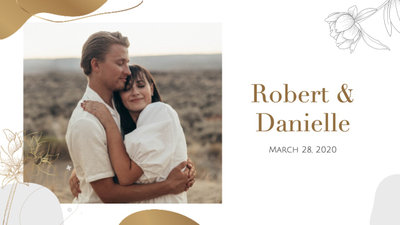 Save the Date Slideshow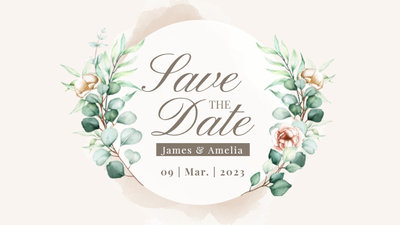 Wedding Save the Date Slideshow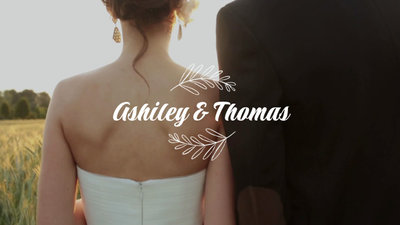 Wedding Title Save the Date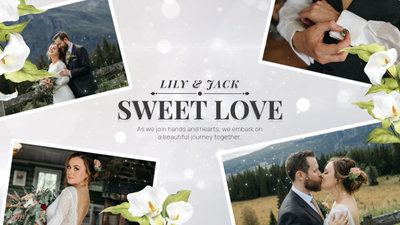 Pure Wedding Memory Collage Save the Date Slideshow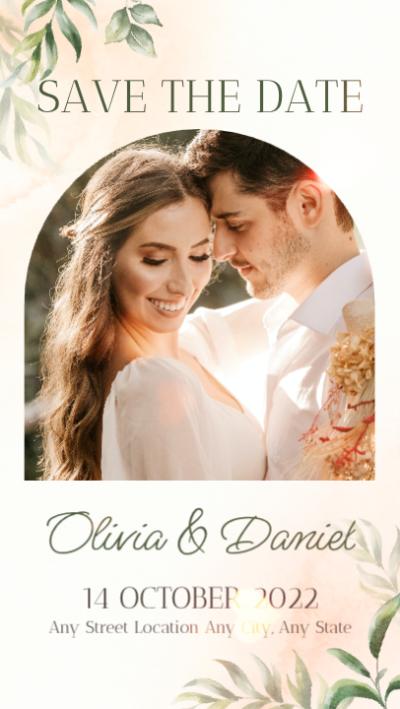 Elegant Floral Save the Date Wedding Invitation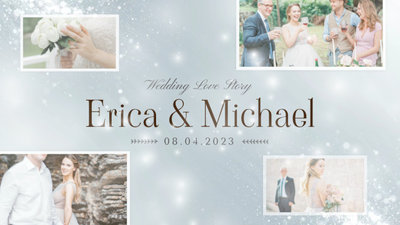 Wedding Save the Date Photo Collection Slideshow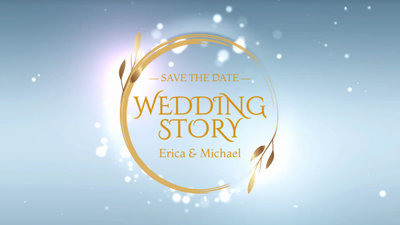 Save the Date Wedding Story Slideshow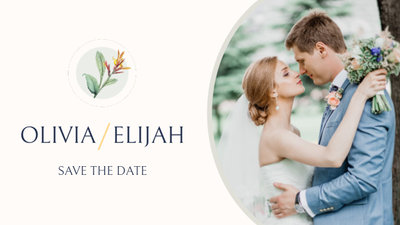 Save the Date Slides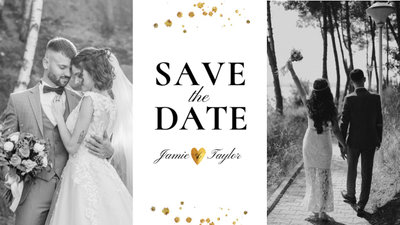 Black and White Wedding Save the Date Slideshow Video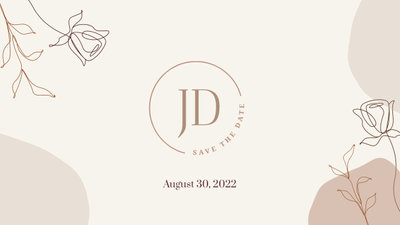 Wedding Save the Date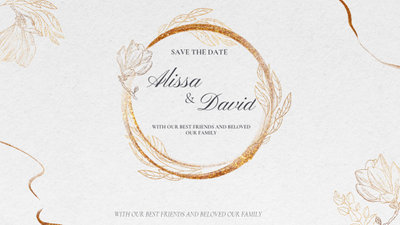 Golden Nature Wedding Save the Date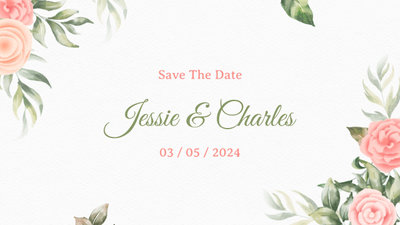 Romantic Wedding Save the Date
Save the Date and Make It Special by Creating
An E-card Video
This is one of the best ways to invite anyone to your wedding. By using FlexClip, you can also manage the card in its entirety. Just use the inbuilt templates, and import the one that you want. Edit it by changing names, and you're all set.
An Invite Video
An invite can also be done uniquely by using animated text & awesome visuals. FlexClip allows you to perform this function with ease and perfection. The program is easy to use and has a huge music library as well that'll perfectly match the occasion of invitation.
A Slideshow
Import all the pictures to FlexClip, add motions graphics, music and you've just created a beautiful slideshow that shows how much you're waiting for the occasion.
An Animated GIF
This is one of the simplest ways to make sure that the work is done with a pinch of fun & happiness. You can create memes and FlexClip fully supports all meme-related features. The best thing is that you can save a video and a meme GIF at the same time.
Save-the-date Etiquette to Follow
The Information
The information such as date, venue, and an invitation note are all mandatory to be added to the save the date. FlexClip makes it too easy for you to add every mentioned point shortly.
Send Only to The Invitees
Do not send the cards to the ones you do not want to invite. Use FlexClip to easily mention the name of each guest and then send the cards to those that you wish to invite.
Hung up on the Design
Design is important but you don?t have to worry about it as you have the best software i.e. FlexClip at hand. Use your creativity mixed with the mastery of this program to create something awesome and liked by everyone.
Create a Save-the-date Video to Invite & Tell Your Love Story
Creating a wedding save the date video is not only enthusiastic, but also shows your love for your spouse. The save the date e-card is also one of the ways to express your romance, and it can all be done with ease using FlexClip. It's all in one online video editor that has everything which many other programs lack.
The best part of FlexClip is its speed and types of text effects that can be added. You can also align the without effort send save the date video GIF to people that matter. The completed video can also be uploaded to social media handles directly without the need of downloading it.
Why You Need to Make a Save the Date Video
Share Moments
Making a video story is a great way to share your important moments with family and friends.
Evoke Emotion
A video can convey strong emotion and resonate well with audiences.
Improve Engagement
People are more likely to engage, share, and comment on video content.
How to Make a Save the Date Video in 3 Steps
Add Media
Add videos or photos from computer or stock libraries to the scene.
Customize
Add text, music, and voiceover to customize your save the date video.
Export
Download your save the date video in various ratios and definitions or share it online with the world.