Impressive Retirement Video Templates for Free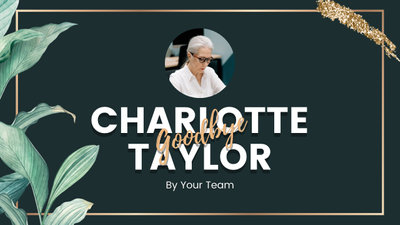 Farewell Retirement Wish Message
Customize this template to make a warm farewell video. It's easy!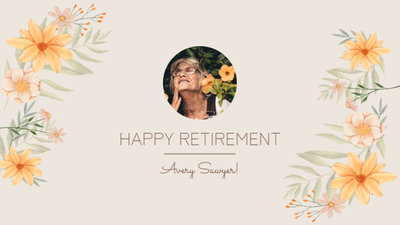 Watercolor Floral Style Retirement
Make a warm retirement video using this template. It's easy!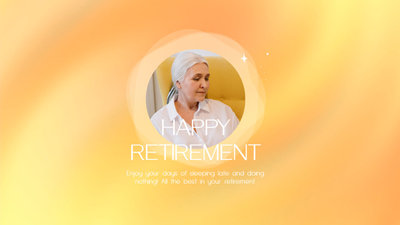 Retirement Video Blessing Simple Warm Style
Want to make a warm retirement video? Edit this template for free!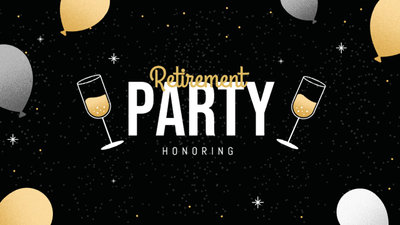 Retirement Party
Want to make a retirement video? Edit this template for free!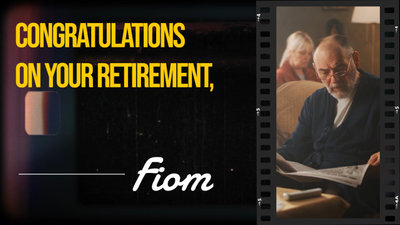 Retire Retro Celebrate Video
Congratulations! Make a retirement wishes video right now!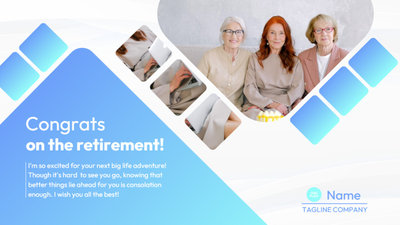 Company Retirement Wishes
Want to make a warm retirement video? Edit this template right now!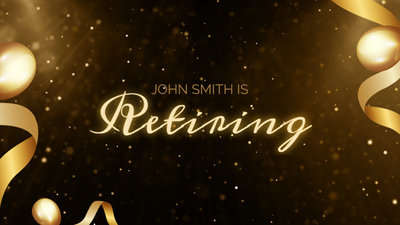 Invitation to Retirement Party
Edit this template to make a cool retirement party invitation! It's easy!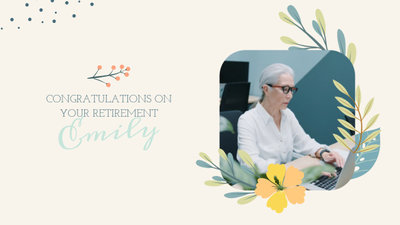 Happy Retirement Greetings
Want to make a retirement video? Edit this template for free!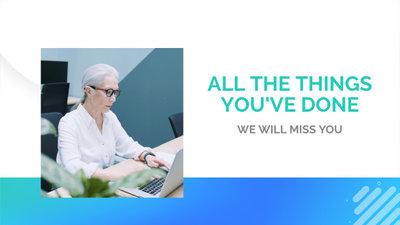 Employee Offboarding
Make a warm video to say goodbye to your colleague. This template will help you!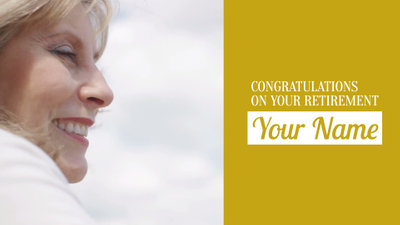 Retirement Celebration
Make a video to congratulate someone's retirement!
What Can You Deliver via a Retirement Video?
An Unforgettable Gift
Add your friends and colleagues' clips to make it diverse so that everyone can wish. This is a retirement gift that everyone will remember forever and keep as a memorial. Wish the best in the coming life and let them know that you have always cared for them. With FlexClip, it is easy, straightforward and most importantly free to do.
Their Legacy is Unforgettable
Make it a video that is not boring and they can watch time and time again. Ask your team to add videos messages and greetings to the video to make it more special. You can pass on the video through social media or play at the retirement party to pay a tribute to their legacy.
Tips on Making Retirement Videos That Bring Tears to Eyes
Combine Working Videos & Images of Retiree, Colleague & Boss
With FlexClip retirement video maker, it is easy and a matter of minutes to merge all visual content using the storyboard and render it as a video. Use relevant templates that matches the theme of this video to get you results that are awesome and unforgettable.
Add Heart Felt Words
Here the font matters a lot. You can use a soft-looing font using FlexClip to add messages. The text can also be transitioned to make the video look more enchanting and professional. The best part of this retirement video editor is the ease with which you can alter the video to your style.
Use Warm Music
FlexClip has a massive sound library that will make sure that you get the best music for the retirement video that is being made. Adding it to the storyboard is even simpler. This music not only gives your retirement video an emotional touch but also lets you say goodbye with care.
Include Wishings and Blessings
Ask the team to add their messages to this video. This can be in form of writing that you can snapshot and add to the video and these can also be video messages. Whatever the case is it is easy to use FlexClip video and photo merger and you are all set within minutes.
Use Warm Music
Use outro to thank the retiree for everything they did for the company. This outro can easily be created if FlexClip is used. Try to merge several text files so that the video looks perfect and creates a happy ending feel for the retiree. This outro can be integrated with picture-in-picture and added to the main video using a storyboard.
Why You Need to Make a Retirement Video
Share Moments
Making a video story is a great way to share your important moments with family and friends.
Evoke Emotion
A video can convey strong emotion and resonate well with audiences.
Improve Engagement
People are more likely to engage, share, and comment on video content.
How to Make a Retirement Video in 3 Steps
Add Media
Add videos or photos from computer or stock libraries to the storyboard.
Customize
Add text, music, and voiceover to customize your retirement video.
Export
Download your retirement video in various ratios and definitions or share it online with the world.