Elegant Housewarming Invitation Video Templates for Free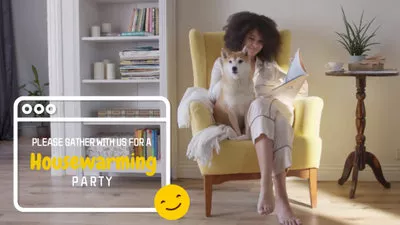 Housewarming Invitation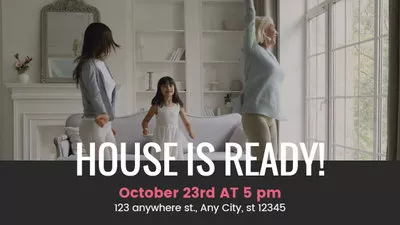 Pink Black Houses Housewarming Invitation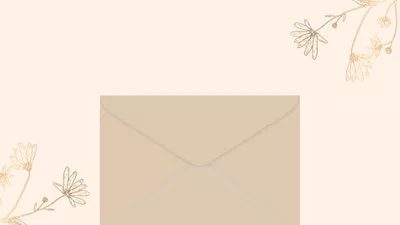 House Warming Party Invitation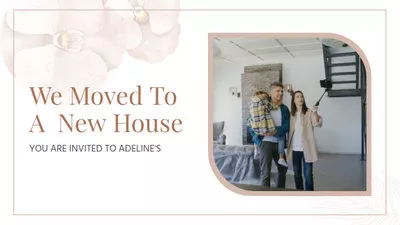 Housewarming Ceremony Invitation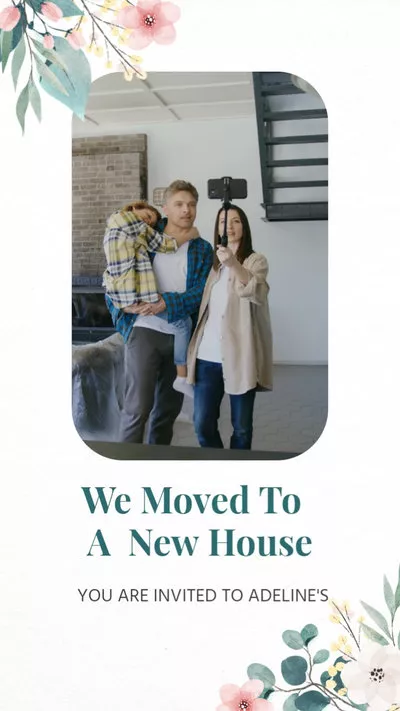 House Warming Universal Invite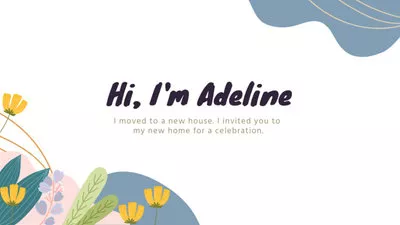 Virtual Housewarming Invitation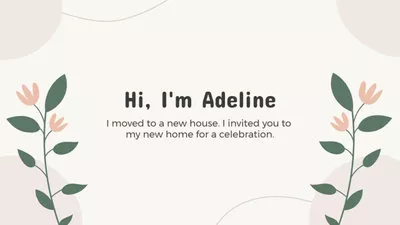 Simple and Elegant Housewarming Invitation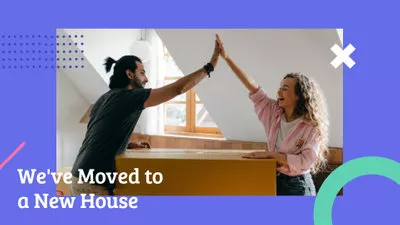 Housewarming Ceremony
Everything You Need to Create a Compelling Housewarming Invitation
Stylish Texts for Housewarming Video
Use captions to highlight core messages of your housewarming party invitation, such as the date, address, the couple?s name, etc. FlexClip is packed with numerous pre-made texts animations, of which you can modify the color, size, font, motion, style, and more.
Transitions & Music for Housewarming Video
FlexClip also has stunning transition effects and royalty-free stock music that will take your housewarming invitation e-card to the next level. Browse our music library and get your guests excited to attend your house moving party by combining your video with a suitable soundtrack.
Different Export Ratios
Want to share your invitation video on different social platforms? No problem! FlexClip makes it super easy to resize your housewarming invitation video for any social media, including Instagram, YouTube, Facebook, WhatsApp, TikTok, and much more. Simply upload your video clips and select the desired aspect ratio just with a few clicks.
Invite with Housewarming GIF
Aside from a video invitation, you can also send your friends and relatives housewarming GIF invites. Choose a ready-made invitation template, customize the pictures and texts, and then export your project as GIF format. Or you can start from zero. Easily turn your photos and video clips into GIF invites.
Celebrate New Milestone with a Housewarming Invitation Video
Housewarming is an important milestone for individuals, especially for new couples. So, it's necessary to celebrate the big day with your friends and relatives. With FlexClip housewarming invitation video templates, you can easily make a new home party invitation video without any hassle.
Choose an invitation video template, and swap pictures and video clips with your own new home and your family. Then, customize your video by adding stickers, photo frames, filters, etc. When your project is complete, download high-definition housewarming invitation videos without a watermark for free.
Whether you want to create a traditional Hindu housewarming invitation video or modern style one, FlexClip can meet all your requirements. Quickly create your amazing housewarming video cards, Griha Pravesh invitation online with our professionally designed templates to announce your new home. It's easy, fast & free.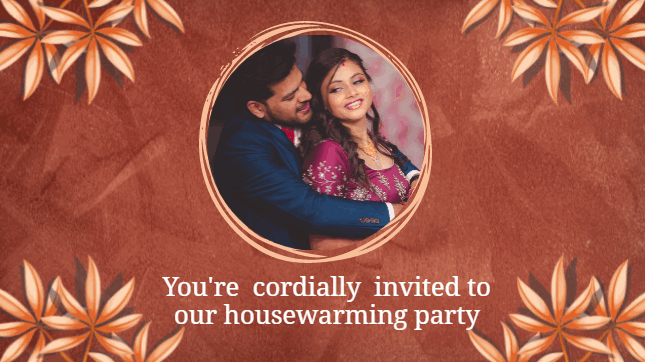 Why You Need to Make a Housewarming Invitation Video
Share Moments
Making a video story is a great way to share your important moments with family and friends.
Evoke Emotion
A video can convey strong emotion and resonate well with audiences.
Improve Engagement
People are more likely to engage, share, and comment on video content.
How to Make an Ideal Housewarming Invitation Video in 3 Steps
Add Media
Add videos or photos from computer or stock libraries to the scene.
Customize
Add text, music, and voiceover to customize your housewarming video invitation.
Export
Download your housewarming video invitation in various ratios and definitions or share it online with the world.