Beautiful Farewell Video Templates for Free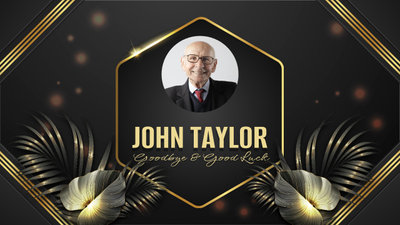 Golden Corporation Business Farewell Retirement Messages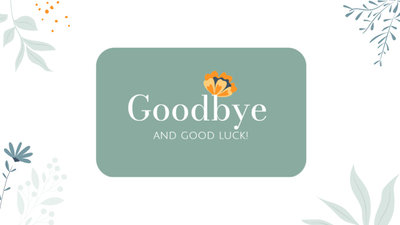 Farewell Video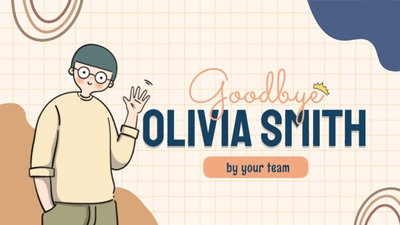 Cute Pastel Farewell Message Wishes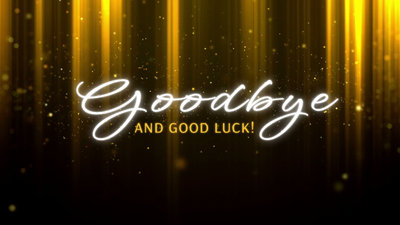 Share Love Farewell Video Message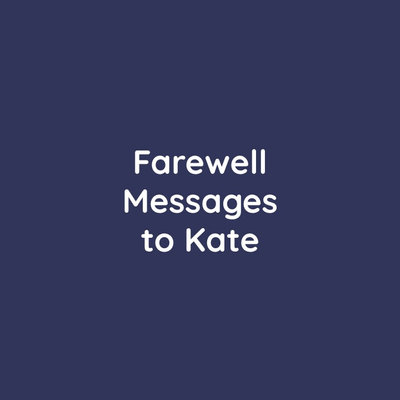 Farewell to Colleagues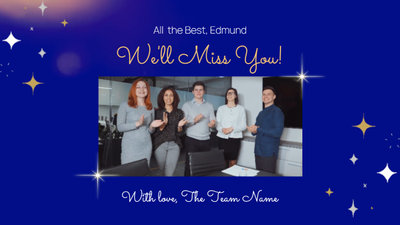 Company Farewell to Colleague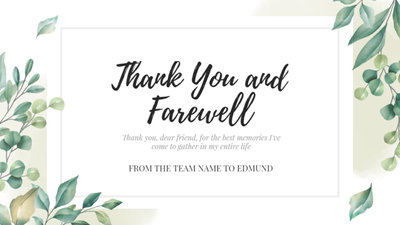 Farewell Resignation Last Day Work Colleague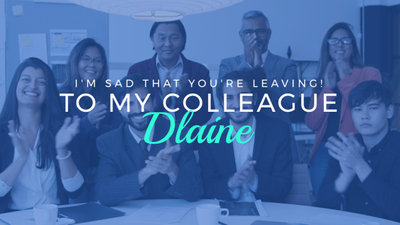 Farewell Wishes for Colleagues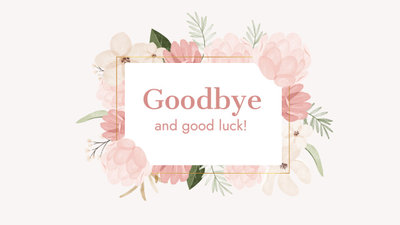 Farewell Pink Flower Video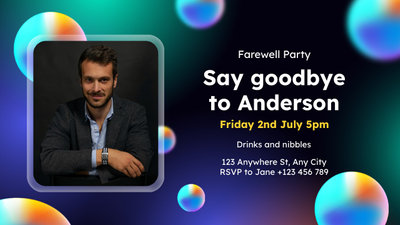 Gradient Farewell Party Invitation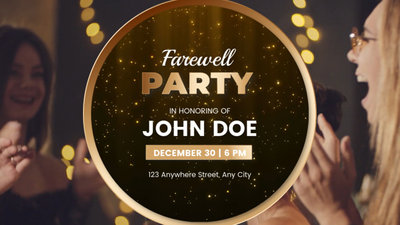 Farewell Party Invitation Golden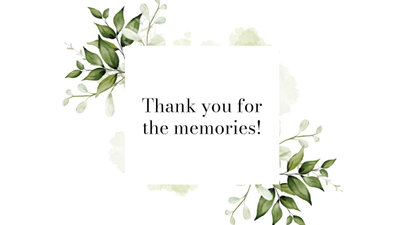 Farewell for Colleague
Miss Someone with a Custom-Made Farewell Video
Send Farewell Messages via a Grateful Video
Cue in the tears and ready the handkerchiefs because bidding farewell to colleagues is extremely difficult to do. This circumstance is one of those emotional moments in any organization where everyone needs to finally part ways and continue on another chapter of their individual lives.
When the tears start flowing, it may be challenging to get in the right words you want to share. After all, you want to make your message meaningful since it may be the last time you will ever talk to some of them. Your message will not only show your company (soon to be ex) how you held them in the highest of regards, but it will also make everyone feel valued.
So instead of choking on your final speech, why not opt for a DIY farewell video instead. This method is the best approach for your situation because it will allow you to include pictures and videos. Luckily for you, FlexClip is an online free video maker that offers you an easy way of creating a grateful video. You can guarantee that your farewell message will genuinely show how thankful you are for everything your company taught you.
All-in-1 Farewell Video Maker - FlexClip
Look no further because FlexClip has got you covered in making that amazing farewell video. With FlexClip's free farewell video maker, you can create a customized video showing yourself bidding people adieu gracefully.
There's no need for messy speeches that are difficult to understand because of the uncontrollable tears flowing in your face. Whether it's a farewell party for a friend, co-worker, or boss, you can trust FlexClip in helping you create a video that is both heart-warming and still very professional.
And what's more, it will only take you a couple of minutes to produce a farewell video with FlexClip's editable farewell video templates, extensive music library, and powerful (yet user-friendly) editing tools.
Who says that farewells must only include tear-jerkers? You can readily add funny pictures and memes to your farewell video at FlexClip. Simply drag and drop the media you want your video to contain, customize it with heartfelt words and emotional music, and you're more than ready to go. Make happy moments last despite the departure of someone with your DIY farewell video.
Visit FlexClip today and immerse yourself in the wonderful world of free online video creations. And yes, FlexClip is not only limited to farewell videos.
What to Say on Farewell?
When your best buddy leaves you, say to him:
Let us make a pact that no matter how far, distance will never get between us?
No goodbye can tear you and me apart because we'll forever be connected in our hearts?
I'll miss you dearly. As a matter of fact, I'm missing you already. Let's promise each other to contact the other regularly, whether for good or bad news and even just to talk?
When you graduate from school, say goodbye to him :
After years of friendship with you in this school, I can't believe that this is the end of our studies. I wish you all the best in life, and I hope this will not be the end of a beautiful bond?
I never told you enough, but you have been a wonderful confidant throughout our school days. Thank you for being with me. I wish you well in life?
It seems only yesterday when we first walked the hallowed halls of our school, and now, look at us graduating. I can't wait to see you achieve everything you've ever dreamed of?
When you leave your work or co-worker leaves you, saying:
You have always been great as a co-worker and an even better friend. I wish you well in your future endeavors. Let's keep in touch?
I can't say how proud I am that you've made your mark. Now, on to the next! Let the world witness just how amazing you are?
One chapter ends, and another starts. Enjoy the next chapter of your life. I hope it will be everything you have ever wanted?
Why You Need to Make a Farewell Video
Share Moments
Making a video story is a great way to share your important moments with family and friends.
Evoke Emotion
A video can convey strong emotion and resonate well with audiences.
Improve Engagement
People are more likely to engage, share, and comment on video content.
How to Make a Farewell Video in 3 Steps
Add Media
Add videos or photos from computer or stock libraries to the scene.
Customize
Add text, music, and voiceover to customize your farewell video.
Export
Download your farewell video in various ratios and definitions or share it online with the world.