Fantastic Celebration Video Templates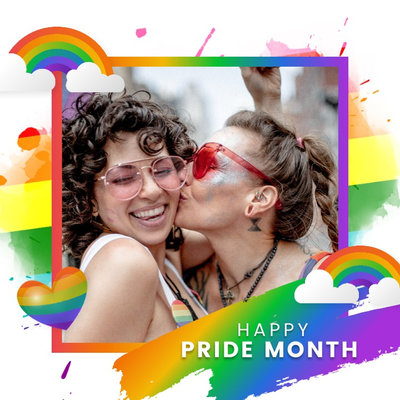 Lgbtq Happy Pride Month Instagram Post
Happy Pride Month! Let's make a video to celebrate it!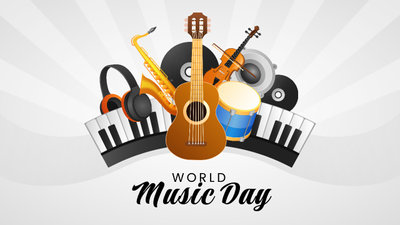 Celebrate World Music Day Promo
Let's make a video to celebrate the upcoming World Music Day! This template is free to use!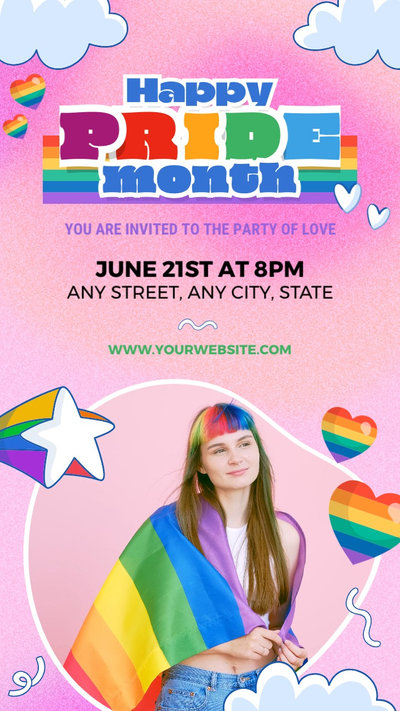 Happy Pride Month Celebration Invitation Social Video
Happy Pride Month! Let's make a video to celebrate it!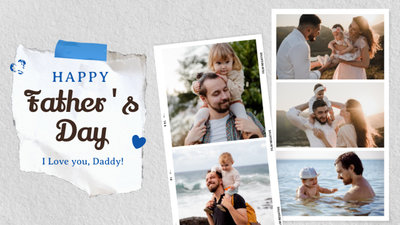 Happy Family Celebrating Fathers Day Photo Collage Slideshow
Customize this template to make a warm Father's Day video. It's easy and free!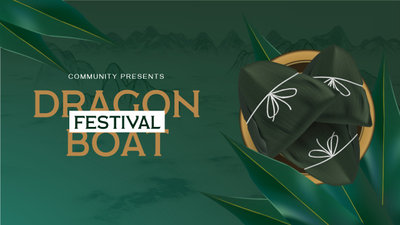 Chinese Dragon Boat Festival Celebration
Let's make a stunning video to celebrate our Chinese Dragon Boat Festival! This template is free to use!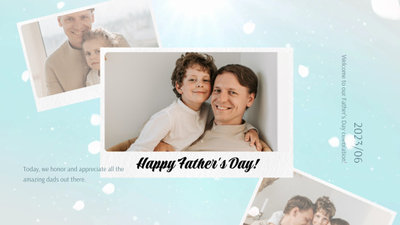 Blue Fathers Day Photo Slideshow Petal
Happy Father's Day! Make a warm video and send it to your beloved father!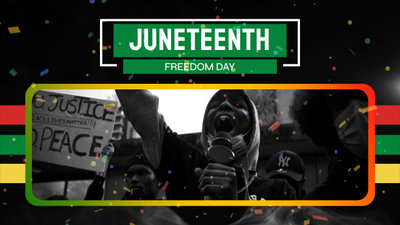 Cover of the Greeting Video Celebrating Juneteenth
Let's make a video to celebrate Juneteenth! This template is free to use!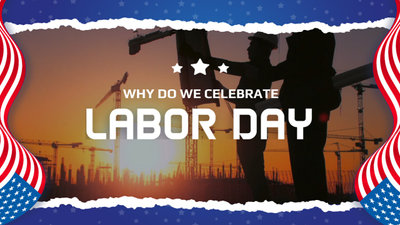 Workers Day Celebrating Labor Day
Let's make a video to celebrate Labor Day! This template is free to use!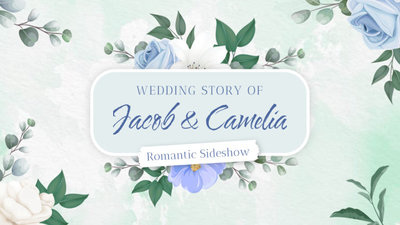 Watercolor and Floral Romantic Wedding Photo Slideshow
Try to make a romantic wedding video using this template. It's free!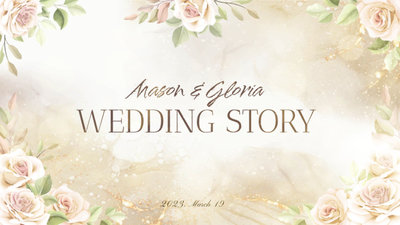 Romantic Ink Floral Wedding Photo Slideshow
It's easy to make a beautiful wedding video. Try this template for free!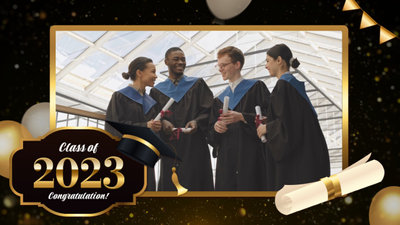 College University Gold Graduation Ceremony Collage Slideshow
Want to make a stunning graduation ceremony video? Edit this template for free!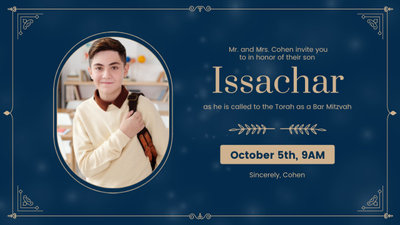 Blue Bar Mitzvah Invitation Card
Come to edit a stunning invitation video using this template. It's easy!
Make an Awesome Celebration Video via Drag-and-drop
Explore Encouraging Music for Celebration Video
Use inbuilt music library to make sure that you get the best melody for your celebration video. Just import it to your video project by drag and drop.
Make a Video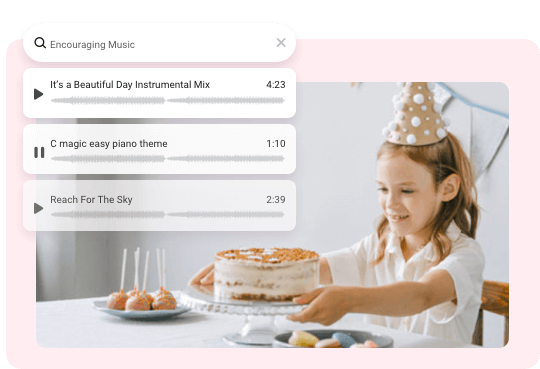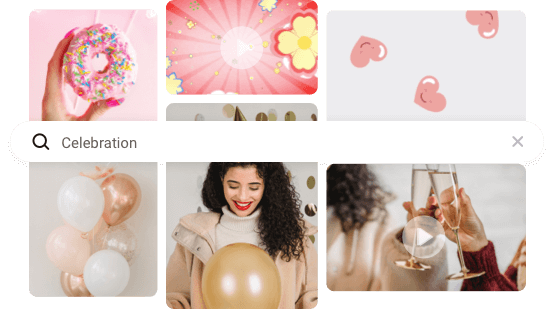 Perfect Your Celebration Video Easily
Easily find extensive, festivity videos and images for your celebration video. Merge them with your own to create a perfect one using the stunning trimming and merger tools of FlexClip.
Make a Video
Spice It Up with Cool Lower-thirds & Titles
Experience the power of FlexClip by adding lower-thirds & titles that'll spice up your celebration video. Make it more eye-catching, urging your friends & family to like and share them even further.
Make a Video
Celebrate the Greatest Moments or Events with a Video
Celebrate Birthday
With the stunning visuals and templates create a birthday celebration video that is not only stunning but also spellbound by your friends and family. FlexClip has all that it takes to be the best celebration video editor.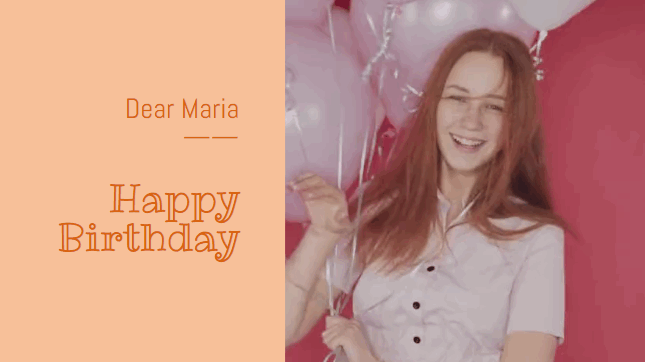 Celebrate Work Promotion
Your work promotion is that one day which you want the world to witness and with FlexClip by your side it is easy. Use the power of FlexClip and make a work promotion video that shows how happy you are.
Celebrate Love and Marriage
Your marriage & love with your spouse can never be portrayed as good as it's done using FlexClip. The celebration editor gives you freedom to get the best visuals, and integrate your videos to produce an awesome final video. Edit your video in such a way that shows you care about your relationship.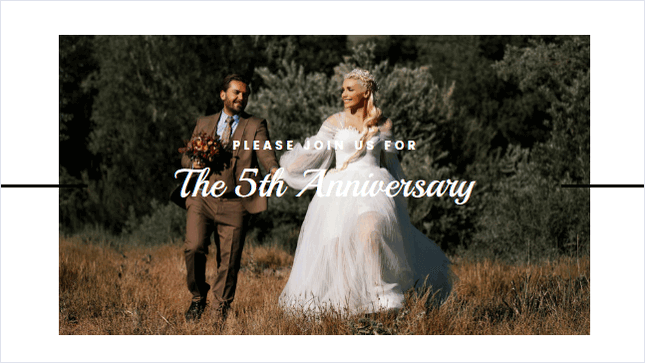 Celebrate Emancipation and Freedom
Celebrate Juneteenth and emancipation with FlexClip. Use inbuilt power of the app to edit your celebration videos. Show the world that how happy you are on the said day. FlexClip will edit the video to solidify the beautiful moments and enjoyment that you had.
Ultimate Solution to Make a Custom Video for Any Celebration
FlexClip celebration video maker is one of a kind tool that makes the entire process of creating customized celebration videos easy. It has everything integrated to make your celebration videos a perfect collage of nostalgia for the years to come.
Share your celebrations with your friends & families instantly via direct uploading to social media platforms. FlexClip is your one-stop-shop for all the editing and video shooting needs. It's easy and professional to edit and produce high-quality celebration videos.
Why You Need to Make a Celebration Video
Share Moments
Making a video story is a great way to share your important moments with family and friends.
Evoke Emotion
A video can convey strong emotion and resonate well with audiences.
Improve Engagement
People are more likely to engage, share, and comment on video content.
How to Make a Celebration Video in 3 Steps
Add Media
Add videos or photos from computer or stock libraries to the storyboard.
Customize
Add text, music, and voiceover to customize your celebration video.
Export
Download your celebration video in various ratios and definitions or share it online with the world.