Interesting Birthday Wishes for Sister Video Templates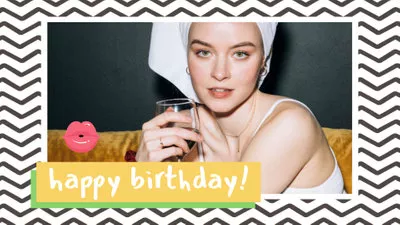 Birthday Wishes for Sister
Black Gold Happy Birthday Countdown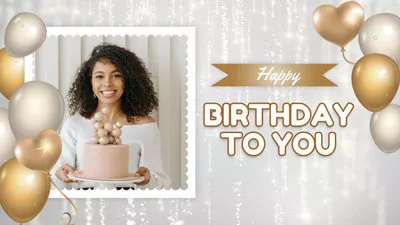 Realistic Golden Birthday Collage Slideshow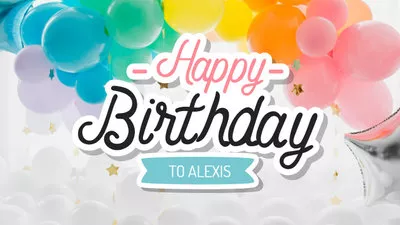 Birthday Wishes for Friend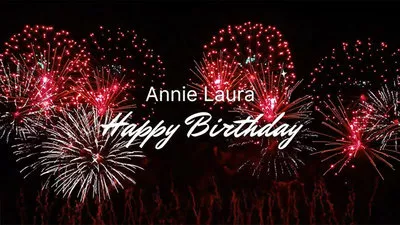 Happy Birthday Pure Text Animation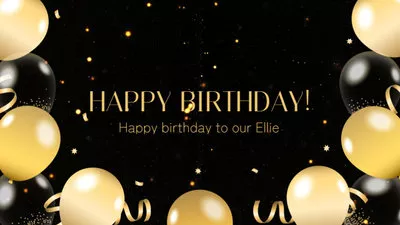 Ballon Themed Birthday Wishes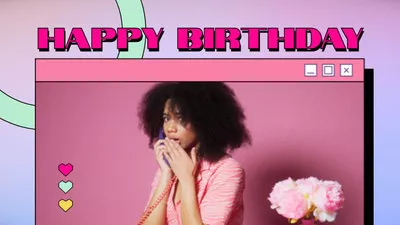 21st Birthday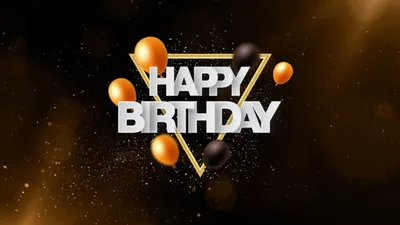 Happy Birthday Countdown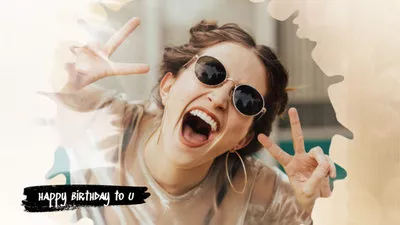 Young Girl Birthday Slideshow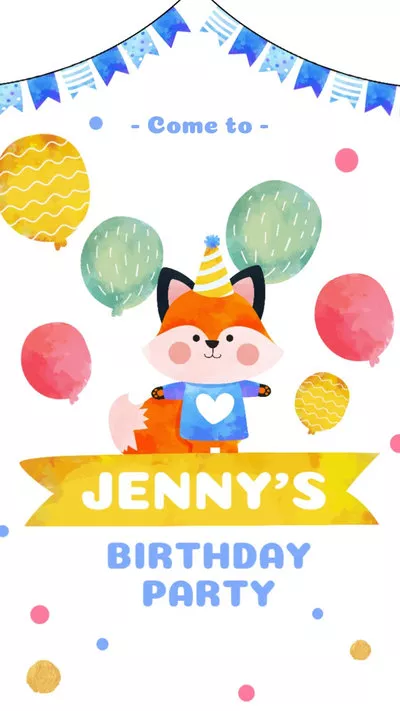 Birthday Child Cartoon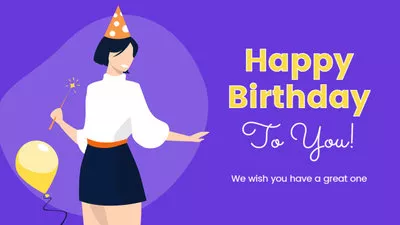 Happy Birthday Wishes Cartoon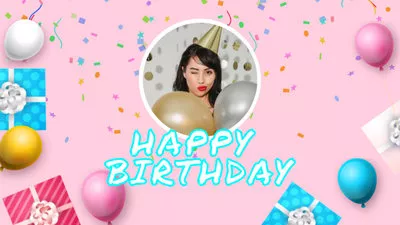 Birthday Timer Countdown
Try the Following Types of Birthday Wishes for Sister Video
Funny Birthday Wishes Video for Your Sister
When you schedule to design a birthday wishes video for your sister, you can think of making the wishes funny. It's impressive to express the most sincere wishes in a humorous tone. And your sister, the birthday person, will be delighted with your creative wishes.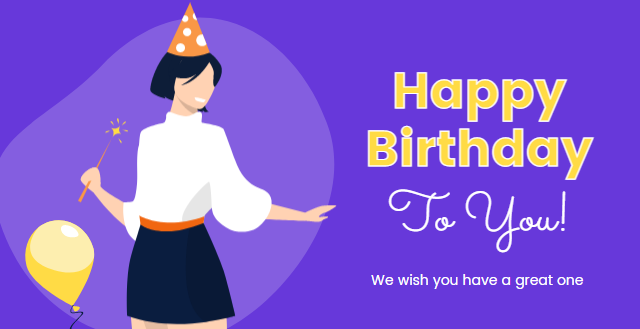 Birthday Wishes for Younger Sister Video
You need to make a summary of your younger sister before starting creation, including her characteristic, preference, or interest. This step is to make the elaborate videos cater to and please her. Ultimately, the video is a gift for her.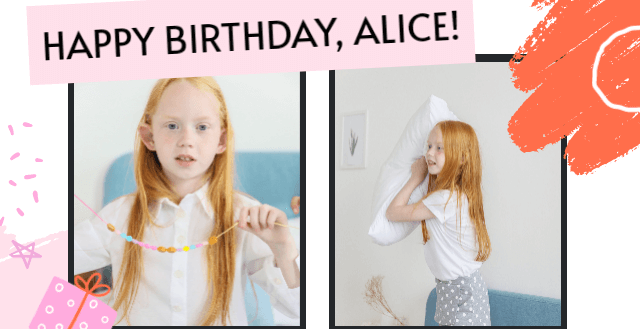 Birthday Wishes for Older Sister Video
Your elder sister must have always held your hand and supported you during your growth journey. Her unconditional love for you is worth being rewarded with a birthday wishes video produced by yourself in person. Now genuinely convey wishes and gratefulness for her in the video.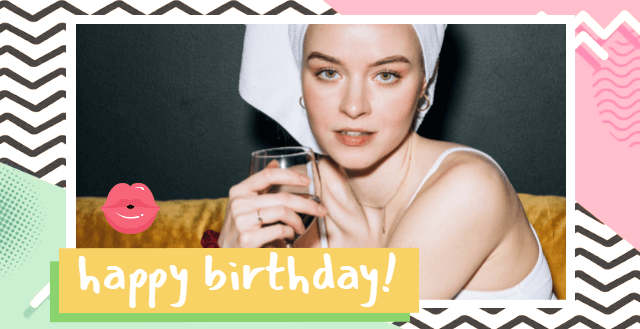 What Can Be Shown in Birthday Wishes for Sister Video
Gratitude
A birthday is a perfect chance to say thanks. Thanks to your sister in the video for her devotion and impatience with you. After all, learning to express gratitude is a beautiful gesture needed to practice daily. Now think about some reasons you are grateful for your sister.
Compliment
A birthday is a prime occasion to tell your sister why you adore her. And it's also a great time to commend her efforts. These actions are beneficial for building a stronger relationship between you. Everyone-including your sister, needs compliments to make progress.
Fun
The birthday is an annual joyful day. So it's better to set the video with a happy tone by adding pleasant messages, using bright colors, employing cheerful pictures, or others. All lively elements of the video make your sister feel jubilant on this big day.
A Shared Memory
Recounting a shared memory is a powerful way to make the birthday star feel appreciated and close to you. Or use images and video clips filled with memory to touch her. The shared memories are bound to be a lasting connection between you.
Why You Need to Create a Birthday Wishes for Sister Video
Share Moments
Making a video story is a great way to share your important moments with family and friends.
Evoke Emotion
A video can convey strong emotion and resonate well with audiences.
Improve Engagement
People are more likely to engage, share, and comment on video content.
How to Create a Birthday Wishes for Sister Video in 3 Steps
Add Media
Add videos or photos from computer or stock libraries to the scene.
Customize
Add text, music, and voiceover to customize your birthday wishes for sister video.
Export
Download your birthday wishes for sister video in various ratios and definitions or share it online with the world.