Lovely Birthday Slideshow Templates for Free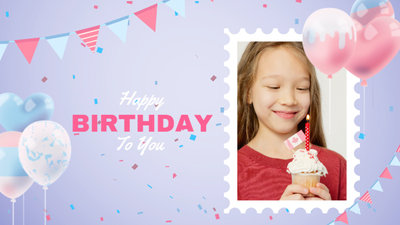 Framed Kids Birthday Slideshow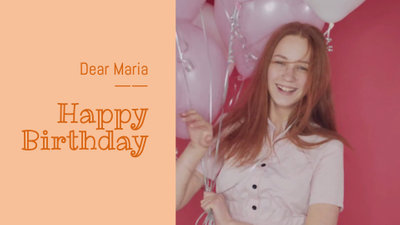 Happy Birthday Slideshow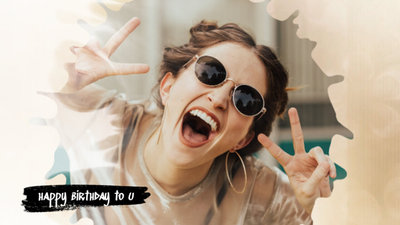 Young Girl Birthday Slideshow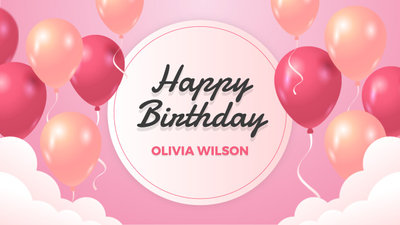 Cute Balloons Confetti Birthday Slideshow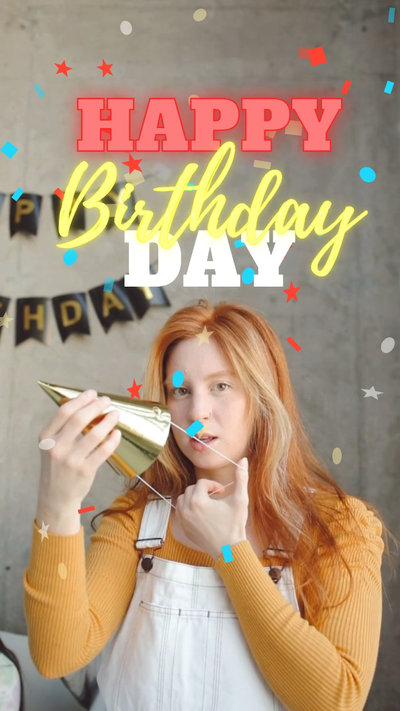 Vertical Birthday Slideshow
Happy Birthday Slideshow Japanese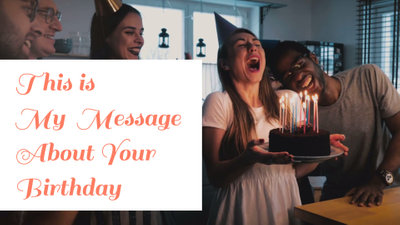 Sincere Birthday Wishes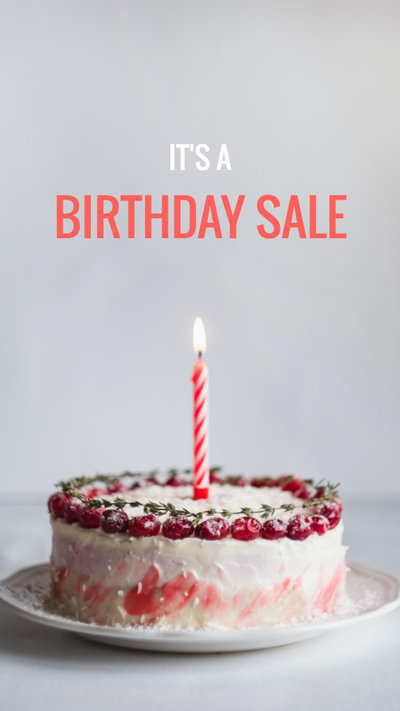 Happy Birthday Sale
Team Birthday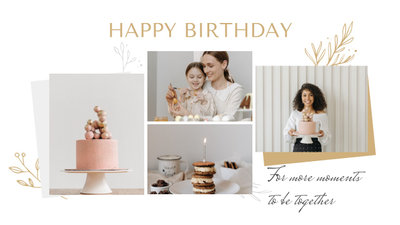 Happy Birthday Celebration Collage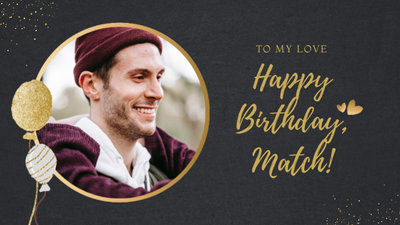 Birthday Wishes for Boyfriend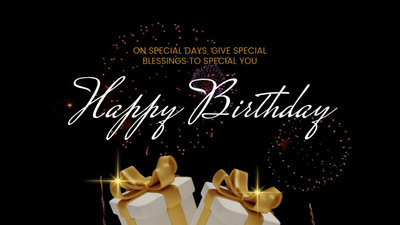 Universal Gold Company Birthday Wish Slideshow
Awesome Birthday Slideshow Ideas to Try
Birthday Slideshow Maker to Tell a Beautiful Photo Story
Narrate your life story with a birthday slideshow. A subtle summary of your life journey is usually the best highlight to tell at one's birthday party. To make it possible, you can create a fun birthday slideshow. FlexClip birthday slideshow maker make it possible to produce an entertaining birthday slideshow without spending too much on hiring professional video editors.
Collect Your Best Photos & Videos
By creating your own birthday slideshow, not only will you save money, but it will also allow you to get the exact video appearance that you want. Make a photo gallery for your birthday by collecting all your best photos and videos. Add them to the birthday video templates available for free in FlexClip.
Choose the Right Music
Use songs as background music for your birthday slideshow. It's up to you if you want a traditional "Happy Birthday" song or if you want to go for something more sentimental and meaningful to your life journey, such as "Today My Life Begins" by Bruno Mars. Either way, you can make your birthday slideshow with music using FlexClip.
Add Birthday Messages or Quotes
When you create a birthday slideshow, texts, messages, greetings, and quotes are a good addition to the aesthetics and overall content. Ask your friends for a birthday message or greeting that can be added to your slideshow, or browse Google for different birthday quotes. While editing with FlexClip, you can also add text animations to make the slideshow more entertaining.
Make a Birthday Slideshow to Save The Best Times
Document all entertaining moments through the years and play these on your birthday. Or you can greet someone by creating your own video message for their birthday. Overall, a surprise birthday presentation video is a genuine and entertaining way to express love and gratitude while making an everlasting memory.
A delightful birthday slideshow video tells your closest friend how much you value your connection or how much you cherish your parents.
Birthday Video Greeting for a Friend
Make a short but sweet video greeting for a friend's birthday if you have a few spare minutes other than simply sending them a "Happy birthday" text. The reality is that creating a birthday video message is very simple, and you don't even have to be tech-savvy.
A birthday video message is a thoughtful and surprising touch that is likely to be unique. Consider what your friend would want to hear on their special day. Different video features, such as animated text or a beautiful birthday soundtrack, can be added to the video.
Growing Up Slideshow Video
Are you planning for an 18th birthday party? Then here's a cool, trendy addition to your celebration! Create a montage of yourself growing up!
It can be a funny photo of you peeking through the refrigerator light or playing with your dog in the backyard. Or, include 1 or 2 photos of you celebrating your birthday every year.
The video content depends on what you like to add and what is available to you. But, if you're thinking about the tool to edit the photo compilation into a video, FlexClip is the best and easiest solution for you!
Birthday Milestone Slideshow Video
Milestones, from the word itself, are keepsakes that remind us of what we have been through miles and miles of our journey in life. All the challenges, achievements, downfalls, and inspirations - these are essential parts of who we are today. Honor all the significant parts of our lives and celebrate these moments during birthdays.
Make it possible by editing video clips for a slideshow video in FlexClip free video editing tools.
Why You Need to Make a Birthday Slideshow Video
Share Moments
Making a video story is a great way to share your important moments with family and friends.
Evoke Emotion
A video can convey strong emotion and resonate well with audiences.
Improve Engagement
People are more likely to engage, share, and comment on video content.
How to Make a Birthday Slideshow Video in 3 Steps
Add Media
Add videos or photos from computer or stock libraries to the scene.
Customize
Add text, music, and voiceover to customize your birthday slideshow video.
Export
Download your birthday slideshow video in various ratios and definitions or share it online with the world.