Why Choose FlexClip AI Text to Video Tool
AI Text to Video
The AI-powered technology helps you create videos from text prompts quickly and efficiently.
Web Based Tool
FlexClip AI video generator is a web-based toolkit, which means that you can access it online through desktop browsers anywhere.
Time Saving
AI text to video tools can help you create videos in a matter of minutes, which would take hours to create manually.
Generate Videos from Prompts or URL
FlexClip's text to video tool helps you convert written text into video content from text prompts or page URLs. Moreover, there are two generation modes available, with which AI will summarize your content or excerpt original content to generate videos.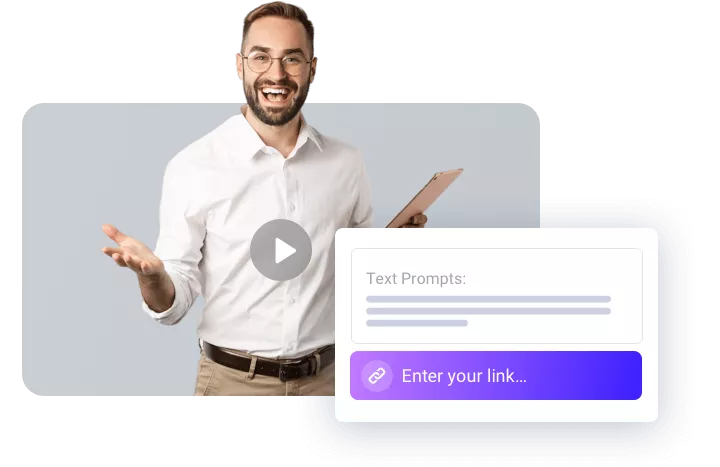 Create Various Types of Videos with AI
Our online AI text to video tool can help you generate a variety of videos such as promotional videos, explainer videos, social media videos, and more.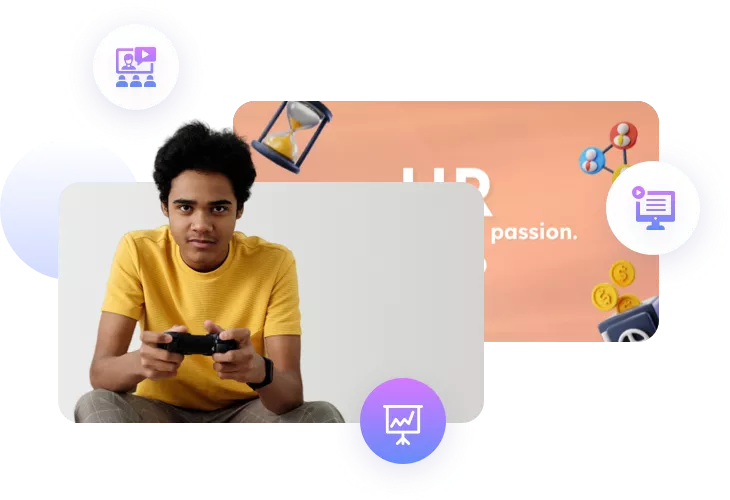 Access to Millions of Stock Resources
The AI video generator will extract keywords from your prompt and automatically match stock photos and videos. If you are not fully satisfied with the result, load more media to replace.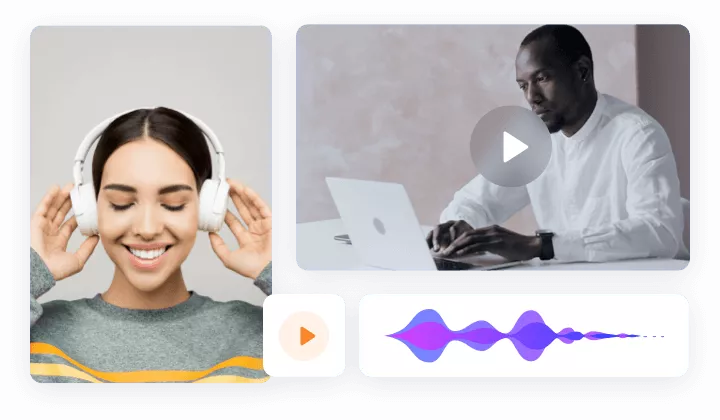 Customize the Generated Video at Will
You have full control over the generated video. We provide a comprehensive set of editing tools for you. Easily add text to speech voiceover, auto subtitles, overlays, transitions, and more if required.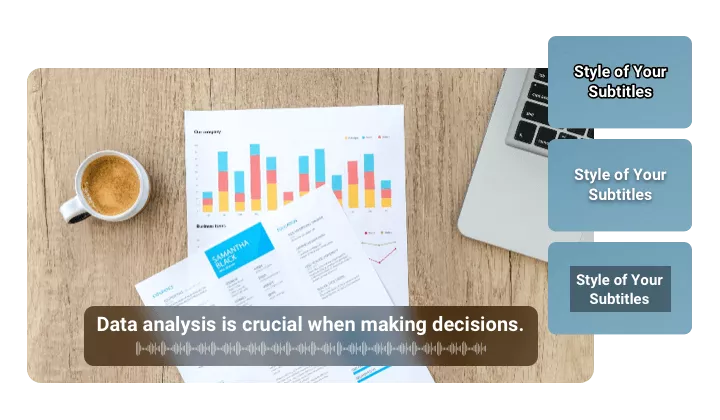 How to Make AI Generated Videos Online
1
Input the Prompt
Open text to video tool and type your prompt.
2
Generate Video and Edit
Automatically generate the video and make more edits as you need.
3
Download and Share
Export your video and share it on social media platforms.
Frequently Asked Questions
Why do I need AI text to video tool?
Creating a video from scratch can be time-consuming and requires a lot of effort. With an AI text to video tool, you can quickly convert your text into a video without spending hours on video editing.
How to write great prompts to generate stunning videos?
Making your prompt concise is the key. Only type the necessary words, otherwise AI may be confused. Check this article to get some tricks and tips to write a good prompt.
Can I generate a video without a prepared script?
Yes. Simply describe the content of the video you want to create, then AI will generate a video for you. Besides, we also provide an AI script generator for you to create compelling scripts.