Popular Giveaway Video Templates for Free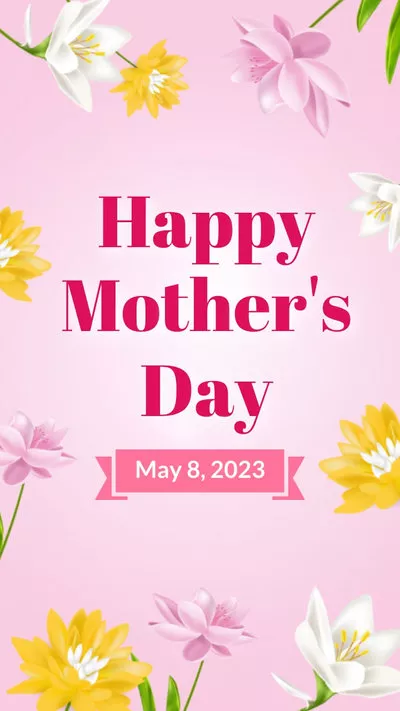 Realistic Mothers Day Giveaway Sale Social Video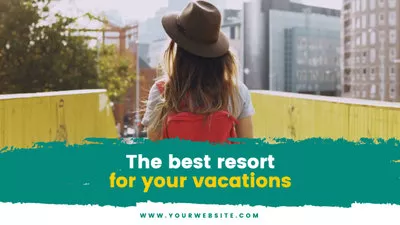 Resort Holiday Giveaway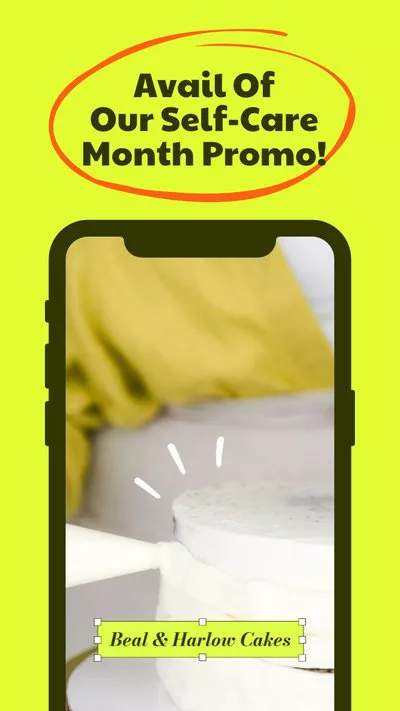 Food Self Care Promotional Instagram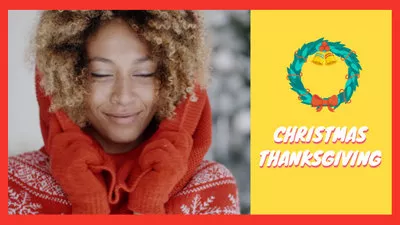 Christmas Giveaway Promotion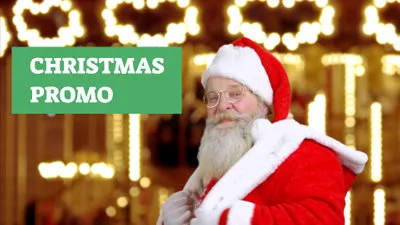 Christmas Promo for Gifts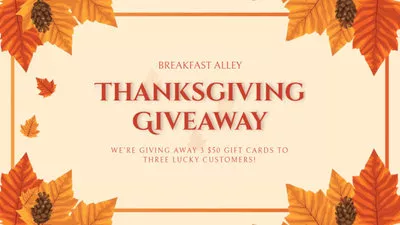 Thanksgiving Giveaway
Turn an Ordinary Giveaway Video to a Dazzling One
Inserting Thrilling Countdowns
Adding thrill to your giveaway video will surely enthuse all the participants and even the viewers. Aside from creating a captivating intro, you can start your video with an edge-of-the-seat countdown. This will make your giveaway video more fun and entertaining.
Make a Video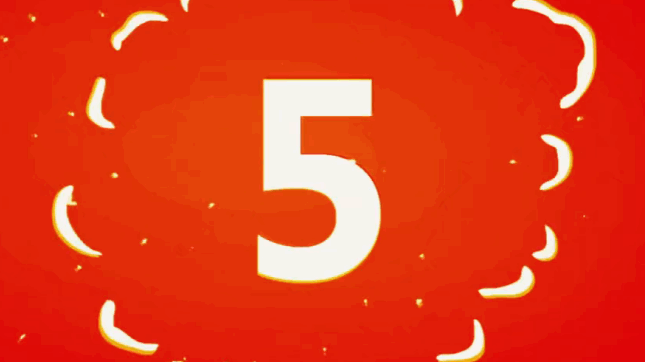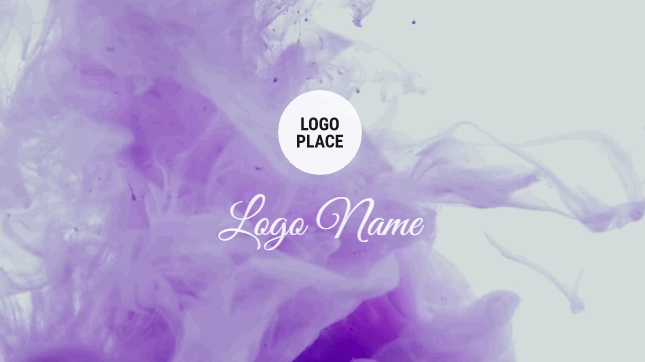 Adding Fabulous Video Intros
Having an engaging intro is crucial to every video. This will determine whether viewer will continue watching until the end or not. So think of the best idea to fire up your intro!
Make a Video
Using Engaging & Relevant Music
Music subconsciously affects one's mood and behavior. It's boring, right? That's why you should put enticing music on your giveaway video to provide your audience with a better and more enjoyable viewing experience.
Make a Video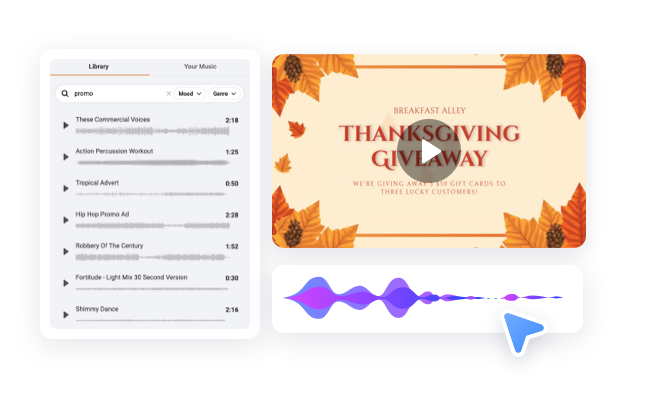 Obvious Advantages of Posting Giveaways via Videos
You can share giveaway videos anywhere you like
You can upload and share your giveaway video on different social media platforms such as Facebook, Instagram, Twitter, Youtube, and more. Doing it will also help you gain more entrants and increase your followers instantly. However, make sure to create a giveaway video that is applicable and customizable to your desired platform.
Allow you to produce a more straightforward giveaway video
There's a tendency for viewers to ignore long, boring captions in their newsfeed. Thus, posting lengthy words for a giveaway campaign is not recommended. It's way better to create an incredible video instead. Being straightforward about your goal is necessary to keep entrants and viewers interested in the competition.
Help you improve your online presence faster
Promoting your giveaway campaigns through interesting videos is a great way to boost your brand and inenhance your online presence. Online presence is crucial in every business to succeed in today's challenging marketing industry. Besides, you can unleash your creativity and editing skills during the creation process and achieve your desired output.
Build people's trust by turning to giveaway videos
By sharing an engaging giveaway video, you can instantly win the heart of your target audience and entrants. Unlike posting giveaway posters on the streets, posting giveaway video on your page means people can access it anytime, anywhere. The more viewers you gain, the more people will think your giveaway contest is legitimate.
Giveaway videos can create exciting atmosphere
Giveaway videos are perfect to create a joyful, exciting atmosphere and entertain people. When people are happy with your campaign, they are more likely to help you share it and make your giveaway a buzz.
Giveaway Video Maker to Set up an Epic Giveaway in Minutes
We're currently living in a fast-paced world where many aspiring marketers are ready to take on the challenges of the bustling marketplace. Hosting giveaways is a great and effective marketing strategy to consider.
Modern giveaway campaigns can be promoted through creative videos containing important details and mechanics needed to win the contest. That said, finding a dependable giveaway video maker tool like FlexClip can help marketers create the best giveaway videos instantly.
FlexClip provides thousands of ready-to-use templates and millions of available animated text and elements for any kind of video. So whether it is your first time to run contests or you have been doing it for years now, make sure to consider FlexClip.
Why You Need to Create a Giveaway Video
Boost Sales
A compelling video can absolutely influence buying behavior, leading directly to sales.
Increase Traffic
Nothing can compare to the power of video content when it comes to driving traffic to your site.
Encourage Social Shares
Videos on social media platforms generate more likes and shares than images and text combined.
How to Create a Giveaway Video in 3 Steps
Add Media
Add videos or photos from computer or stock libraries to the scene.
Customize
Add text, music, and voiceover to customize your giveaway video.
Export
Download your giveaway video in various ratios and definitions or share it online with the world.